AMS Technology delivers pressurized vessels and apparatus made of stainless steel worldwide. We therefore acquired a number of international and country-specific permits and certificates.
As a welding production company, AMS proves that it caters to these quality requirements and as such owns all certificates in order to provide its products in Europe as well as in the scope of the ASME standards. We also conform to Russian regulations, such as the TR (GOST-R) certification, special hygiene regulation or the WHG (Federal Water Act). The "Chinese Manufacturing License D1/D2" permits AMS to import pressure devices into China.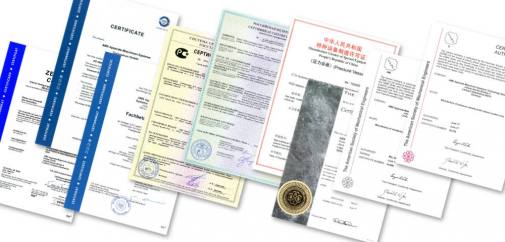 Whether you request process mixers for Australia, evaporators or crystallizers for Vietnam, biochemical reactors for China, sterile vessels for Slovakia, cosmetic mixing apparatus for the US or desalination systems for Africa: AMS has excellent know-how, all necessary permits and extensive experience in the execution of complex projects.
Our company holds following accreditations:
ASME U-Stamp acc. to Section VIII, Div. 1
ASME UM-Stamp acc. to Section VIII, Div. 1
AD Code HP0
DGRL/PED 97/23/EU and 2014/68/EU
DIN EN ISO 3834-2
Specialized Company acc. to § 19 I WHG (Federal Water Act)
Hygiene Certificate for Russia
Manufacturing Licence for PR China for Pressurized Vessels, category D1/D2
TR Certificate (formerly GOST-R) for Russia