Our motivated employees produce stainless steel vessels and apparatus on modern machinery, adhering to highest quality standards .
Quality, Motivation, Innovation
To meet the high quality standards of our customers, stringent separation of carbon and stainless steel is both an indispensable codex and a reality at AMS.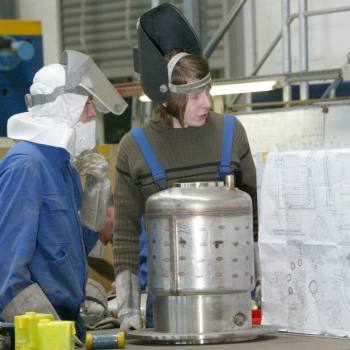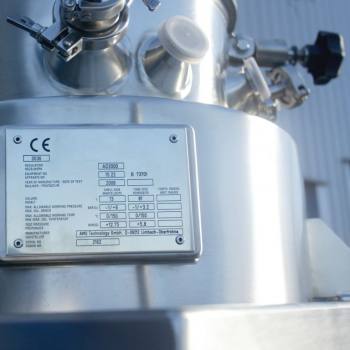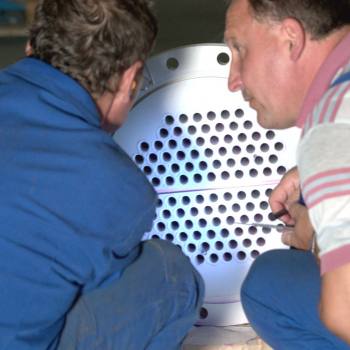 Our staff of 100 employees at AMS Technology is working tirelessly to further increase quality standards. This helps us to manufacture vessels and apparatus of highest quality. Thus, we can always fulfil the constantly rising demands regarding life cycle load resistance at different temperature ranges and different pressure characteristics as well as the increasing purity demands of our customers in the biotechnology, cosmetics, pharmaceutical and food industries.
Our team's experience and dedication facilitated the transition from a wooden barrel washing machine manufacturer in the early 60's to the company we are today: A specialist for apparatus and vessels made from stainless steel. A key aspect of our personnel policy is in-house training with a permanent number of 10‒12 apprentices. Our aim is to integrate each of our apprentices into the company after the completion of their training.
Additionally, work-study programmes in the areas Design and Production Technology guarantee a constant mutual transfer of experience and innovation. Because of AMS Technology's continuous growth since 2002, we had the ability to more than double the size of our company in terms of staff. Find out more about the history of our company on the page Milestones.